C-SUITE SYMPOSIUM
September 25-27, 2022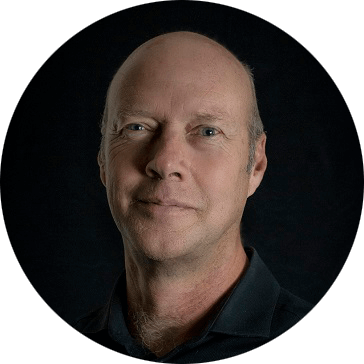 Dwight Baker
President, Baker Book House Company
Dwight Baker became the third president of Baker Book House Company in 1997, following his father, Richard Baker, and his grandfather/company founder, Herman Baker. Dwight entered the business while in middle school, working in the shipping department at the family bookstore. During college Dwight joined the publishing division, and he became art director upon graduation. With the formation of a non-family company board in 2012, Dwight served as chair until 2020. Dwight has also served as board chair for the Evangelical Christian Publishers Association, Theological Book Network, Land Conservancy of West Michigan, and BioLogos. For more than fifteen years he has also been a tutor and Kids Hope mentor for urban students.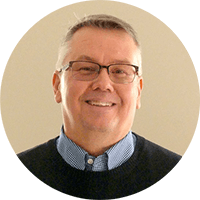 Jeff Crosby
President and CEO of ECPA
Jeff Crosby is the President and CEO of ECPA, the Evangelical Christian Publishers Association. Previously he worked in executive positions with InterVarsity Press and Ingram Book Company. He began his career in 1983 as owner and manager, with his wife, Cindy, of Logos Bookstore in Bloomington, Indiana and later served as the executive director of the Association of Logos Bookstores. His writing has appeared in a number of publications including Books & Culture, Marriage Partnership, CRUX, Conversations, Together Magazine and Living Lutheran. He is the author of a forthcoming book titled "The Language of the Soul: Meeting God in the Longings of Our Hearts."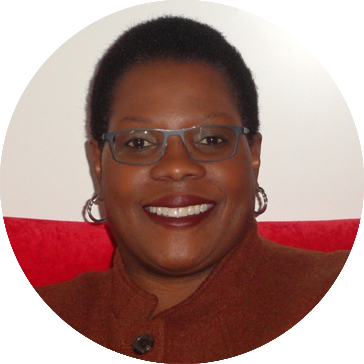 Chriscynethia Floyd
Vice President and Publisher, Our Daily Bread Ministries
Chriscynethia Floyd is a publishing executive with over 20 years of experience. Chriscynethia currently serves in the role of vice president and publisher, U.S. for Our Daily Bread Ministries. Her role includes overseeing all U.S. publishing including trade books, children's books, gifts, video series, devotionals, Bible studies, and more. Chriscynethia previously served as vice president deputy publisher at Simon and Schuster (New York) and vice president of sales and marketing at David C. Cook (Colorado). In addition, she has held leadership roles at HarperCollins Christian Publishing as senior director of sales and then vice president of marketing (based in Grand Rapids), HarperCollins Publishing (New York City) and Barnes & Noble as a national book buyer.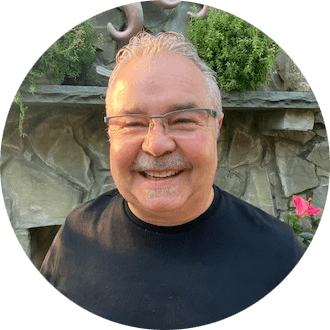 Ronny Hamilton
VP of Specialty Publishing for Ecological Fibers
Ronny Hamilton is VP of Specialty Publishing for Ecological Fibers. He manages the Religious Publishing market globally. The last 11 years he has traveled to China, India, Bogota, Germany, and Korea meeting with printers and publishers. Ronny has 27 years of sales experience. Ecological Fibers is widely known for their green initiatives.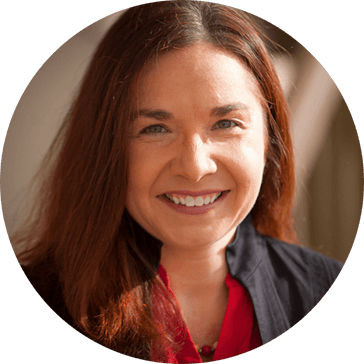 Dr. Katharine Hayhoe
Climate Scientist, Professor, and Climate Ambassador for the World Evangelical Alliance
Dr. Katharine Hayhoe is an atmospheric scientist who studies climate change, one of the most pressing issues facing humanity today. But Katharine may be best-known to many people because of how she's bridging the broad, deep gap between scientists and Christians— work she does in part because she's a Christian herself. She's been named by Christianity Today as one of their 50 Women to Watch, she serves as the World Evangelical Alliance's Climate Ambassador and as the science advisor to the A Rocha USA, the Evangelical Environmental Network, Young Evangelicals for Climate Action, and she currently hosts the PBS digital series, Global Weirding: Climate, Politics and Religion. She is the Chief Scientist for The Nature Conservancy and a Distinguished Professor and Chair at Texas Tech University.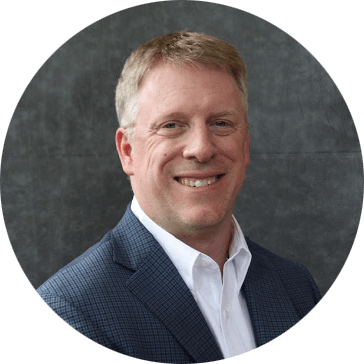 Dirk Hiler
President of Operations, Lakeside Book Company
Dirk Hiler, President of Operations at Lakeside Book Company, has been in book manufacturing for the past 23 years. He worked in a variety of operational leadership roles such as Pressroom and Bindery Manager, Vice President of Manufacturing and Senior Vice President of Manufacturing leading all print and fulfillment sites. Prior to his time in book printing, he worked for RR Donnelley in the Magazine, Catalog and Directory businesses for 10 years. He is now responsible for all Lakeside print operations as well as a number of support operations including Lakesides efforts in sustainability.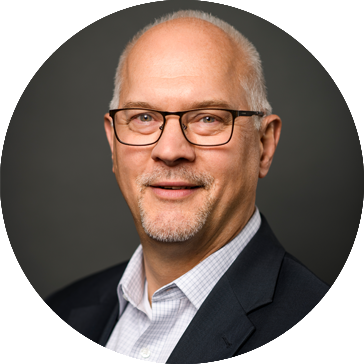 Doug Lockhart
Senior VP of Sales & Centralized Marketing, HCCP and HarperCollins Focus
Doug Lockhart is the senior v-p of Sales and Centralized Marketing for HarperCollins Christian Publishing and HarperCollins Focus. Lockhart is an industry veteran with more than 11 years with the company. Most recently, serving as senior v-p of Marketing and Business Partnerships, Lockhart identified opportunities to expand the company's reach in new and emerging markets, including the stewardship of the company's co-publication and co-distribution partnership with Urban Ministries, Inc. Before joining Zondervan in 2002, he spent ten years building and leading a sales organization for a Johnson & Johnson company. He has led at an executive level for 18 years including six years as the president and CEO of Biblica. Lockhart rejoined HCCP in 2014 and has served in several leadership roles where consumer purchasing behavior and market trends were aligned with business strategy.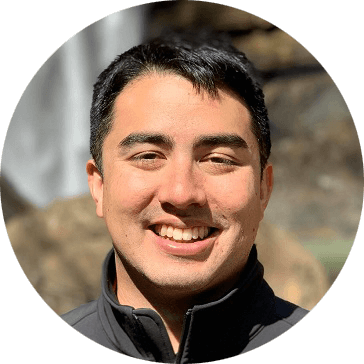 Ben Lowe
Deputy Executive Director of A Rocha International
Rev. Dr. Ben Lowe is the Deputy Executive Director of A Rocha International, a network of Christian conservation organizations working in over twenty countries on five continents. Originally from Singapore, Ben has a BS in Environmental Biology from Wheaton College (IL) and a PhD in Interdisciplinary Ecology from the University of Florida, where he was a Harvey Fellow, NSF Graduate Research Fellow, and FLAS Fellow at the Center for African Studies. His research focuses on the human, religious, and ethical dimensions of environmental change and conservation, both in East Africa and the United States.
Originally from Singapore, Ben is ordained and licensed in the Christian and Missionary Alliance and is the author of Green Revolution (IVP), Doing Good Without Giving Up (IVP), and The Future of Our Faith (Brazos; coauthored with Ron Sider). He was the founding national organizer of Young Evangelicals for Climate Action and has chaired the boards of the Au Sable Institute, A Rocha USA, and Christians for Social Action. His work has been featured in media outlets ranging from Audubon Magazine and Christianity Today to The New York Times and The Wall Street Journal.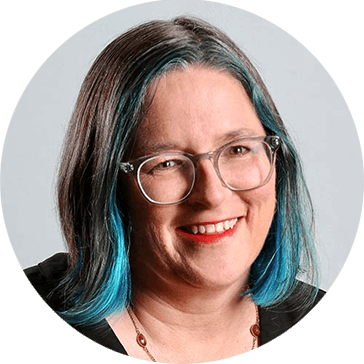 Kristen McLean
Executive Director of Business Development, The NPD Group
Kristen McLean is the Executive Director of Business Development at NPD Book, a part of The NPD Group. With more than 20 years of experience in the publishing industry in roles including retailing, sales, marketing, and industry advocacy, she oversees research into the consumer behavior of readers, and she is NPD Books' in-house specialist on both the Children's and the Christian markets. She is the editor of the recent ECPA Landscape Survey of Book Buying Trends in the Christian Market. As part of her role as an industry strategist, Kristen speaks extensively on issues facing the publishing world including the effect of technology and culture on books and reading, and evolving models for publishing. Kristen is deeply interested in the confluence of consumer behavior, technology, literacy, and global information in the Digital Age.
Bradley Metrock
CEO, Project Voice and Executive Director, Digital Book World
Bradley Metrock is CEO of Project Voice and executive director of Digital Book World, the annual publishing and technology conference returning in person this January to its original home of New York City. Metrock oversees Project Voice Media Group, the company's content and event arm, as well as Project Voice Catalyst, the company's consulting firm. Additionally, he co-founded Project Voice Capital Partners, a $20M venture capital fund making early-stage investments in the voice/AI space. He splits time between Birmingham, Alabama, and Nashville, Tennessee.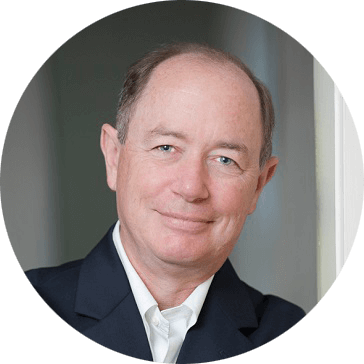 Brian O'Leary
Executive Director of the Book Industry Study Group
Brian O'Leary is executive director of the Book Industry Study Group, a U.S.-based trade association that disseminates information, creates and implements standards, and conducts research to benefit the book publishing supply chain. Before being named to this role in 2016, O'Leary was principal of Magellan Media Consulting, which helped publishers improve how they create, manage and distribute content. In that role, O'Leary wrote extensively about issues affecting the publishing industry. With Hugh McGuire, he co-edited Book: A Futurist's Manifesto (O'Reilly Media, 2012). O'Leary served as senior VP with Hammond Inc. and oversaw production and distribution operations at several Time Inc. magazines. O'Leary joined Time Inc. after earning an M.B.A. from Harvard Business School. He also holds an A.B. in chemistry from Harvard College.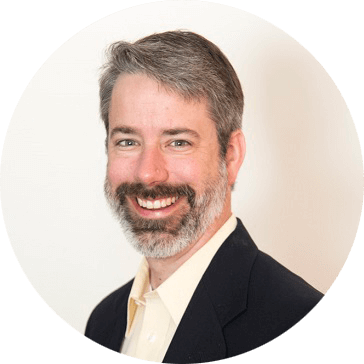 Ted Olsen
Executive Editor of Christianity Today
Ted Olsen is the executive editor of Christianity Today and has worked there since 1995. He also served as editor of The Behemoth (a digital magazine for awe and wonder) and as an editor of Christian History. He is the author of "Christianity and the Celts" (Lion/IVP) and coauthor of "131 Christians Everyone Should Know" (B&H). He and his family live in Wheaton, Illinois.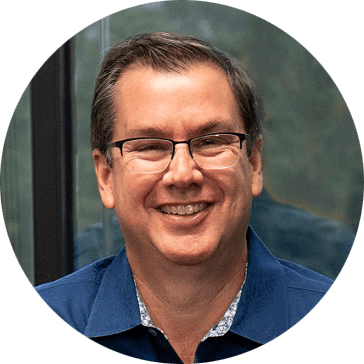 Tom Ziglar
CEO of the Zig Ziglar Corporation
Tom Ziglar has had the rare privilege of spending his entire life surrounded by world-class leaders, innovators, and motivators. Family dinner included the presence of the world's TOP motivator, his father, Zig Ziglar. As a result, Tom's arsenal of experience and information is absolutely unparalleled. He is the CEO of the Zig Ziglar Corporation and author of Choose to Win (Thomas Nelson, 2019) and 10 Leadership Virtues for Disruptive Times (Thomas Nelson, 2021). Tom speaks around the world to billion-dollar companies, small business owners, and prestigious academic institutions, including Cambridge and Harvard. He has exceeded five million likes on Facebook, and The Ziglar Show has become one of the top-ranked business podcasts. In 2020 Tom conducted over 300 webinars and podcasts and launched the Ziglar Coaching System, licensing and equipping over 150 coaches to teach the Choose To Win and See You At The Top programs.
If you are a C-suite executive with an ECPA member company and want to be notified of the latest updates to this event, please contact ECPA to be added to the distribution list for this opportunity. For sponsorship opportunities, contact sponsorship@ecpa.org.